10. februar 2020
Søndag 1. mars er Solidaritetsgudstjeneste for Sør-Sudan i Lilleborg kirke, Oslo.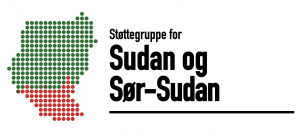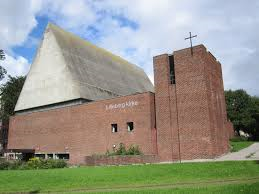 Denne arrangeres av Sør-Sudanguppa i Torshov og Lilleborg menigheter i samarbeid med South Sudan Community in Norway og den Sørsudanske kvinnegruppe. Nye sørsudanere i Norge ønskes spesielt velkommen !
Vårens  solidaritetsgudstjeneste med Sør-Sudan har overskriften «UNITY»
Solidaritetsgudstjenesten arrangeres i Lilleborg kirke i Oslo søndag 1.mars kl. 11.00.
Med «Unity» sender sørsudanerne i Norge og deres støttespillere et samlet budskap til lederne i Sør-Sudan: «Folket i Sør-Sudan trenger fred!»
På grunn av krig og svært vanskelige leveforhold i Sør-Sudan har flere millioner sørsudanere vært flyktninger i nabolandene i årevis. I 2019 tok Norge imot 500 sørsudanske flyktninger gjennom FN. Svært mange av dem har vært flyktninger i Etiopia hele livet.
Lilleborg menighet, nå  «Torshov og Lilleborg menighet»  har gjennom mange år hatt et nært samarbeid med sørsudanere i Norge. De nye flyktningene kommer for en stor del fra Mabaan, det området der vennskapsmenigheten i Sør-Sudan holder til. Vi håper på deltakelse fra nye og «gamle» sørsudanere, Torshov og Lilleborg menighet, humanitære organisasjoner og andre som er opptatt av fred i Sør-Sudan.
Det er disse gruppene i fellesskap som arrangerer solidaritetsgudstjenesten.
Every half year the South Sudan diaspora together with Torshov og Lilleborg congregation and other organisations  arrange  a solidarity mass for South Sudan.
This spring the title of the mass is «UNITYy». The mass will be arranged at 11 o'clock, on the 1.th of March, in Lilleborg kirke, Oslo.
With «UNITY» as a headline will a united south sudaneese diaspoa  in Norway and their supporters send a challenging message to the leaders in South Sudan. «The people in South Sudan needs peace!»
Because of war and very difficult conditions i South Sudan, millions of the south sudaneese people have been refugees in the neighbouring countries through many years. In 2019 Norway recieved 500 South Sudaeneese refugees through the UN. Most of them have lived as refugees i Ethiopia for all their lives.
Lilleborg congregation, now Torshov ad Lilleborg menighet,  has through many years had a close relation to the South Sudan Diaspora in Norway.  The «new» refugees are largely from Mabaan, the area where our friendship congregation in South Sudan is placed. On this solidarity mass we hope for participation from new and «old» south sudaneese i Norway, members of Torshov and Lilleborg congregation, humanitarian organisations and all others who urge for peace in South Sudan
Solidarity mass for South Sudan
Solidaritetsgudstjeneste med Sør-Sudan
Lilleborg Church 1 March at 11 am
Sermon by the Reverend in charge, Hanne Kleveland
Music Morton Zakaria and Kristian Hernes – Sunday school
Collection to the congregation in Dangaji, South Sudan
Lunch and program. Songs and dances in mabaan
South Sudan Community in Norway, South Sudan Women group
Support group for Sudan and South Sudan
South Sudan Group in Torshov and Lilleborg congregation
These groups co-operate on the work with this solidarity service.