Sudan's Forgotten Civil War
A Conversation with Yasir Arman
and Liv Tørres
Tuesday January 10th, 12:00-14:00
Eldorado Bokhandel, Torggata 9a, Oslo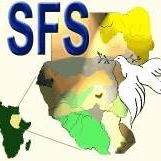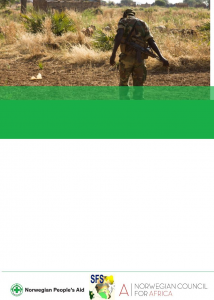 Some say it's the most forgotten of all forgotten conflicts. Blue Nile and South Kordofan, the
areas that were left out when South Sudan gained independence, are in their 6th year of civil
war with the Sudanese regime in Khartoum. Every day, civilians are subjected to the government's
aerial bombardments, terrorizing the civilians and forcing hundreds of thousands to
flee. The people are suffering severe hunger, and aid organizations are not allowed access by
the Sudanese regime.
The humanitarian situation in the areas of South Kordofan (Nuba Mountains), South Blue Nile
and Darfur is as bad as in Syria, Iraq and South Sudan. Still, the conflict is often overseen by
journalists, diplomats and the international community.
Yasir Arman is Secretary General of Sudan People's Liberation Movement-North (SPLM-N), a
politico-military movement advocating for a just, democratic and secular Sudan. Arman joined
SPLM in 1986 and has spent virtually his whole adult life fighting for a Sudan for all Sudanese
irrespective of their ethnicity, race or religion.
Yasir Arman will be interviewed by Liv Tørres, Director of the Nobel Peace Center.
Comments by Sharif Harir, Sudanese Academic and former opposition leader.
The event is in English and free of charge. There will be time for questions and comments.
SIDE EVENT AT THE OSLO INTERNATIONAL DONOR CONFERENCE