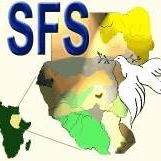 Wednesday January 11th, 18:00-20:00, Ingensteds, Oslo
Welcome to this free-of-charge public screening of the acclaimed documentary Beats of the Antonov, winner of the audience award at the Toronto International Film Festival. This beautiful and untraditional film shows how Sudanese civrilians facing government bombing campaigns
use music as a tool of resistance. The screening is followed by a conversation with rebel lead- er Yasir Arman.
Some say it's the most forgotten of all forgotten conflicts. Blue Nile and South Kordofan, the areas that were left out when South Sudan gained independence, are in their 6th year of civil war with the Sudanese regime in Khartoum. Every day, civilians are subjected to the govern- ment's aerial bombardments, terrorizing the civilians and forcing hundreds of thousands to flee. The people are suffering severe hunger. The humanitarian situation in the areas of South Kordofan (Nuba Mountains), South Blue Nile and Darfur is as bad as in Syria, Iraq and South Sudan. Still, the conflict is often overseen by journalists, diplomats and the international com- munity.
Yasir Arman is Secretary General of the Sudan People's Liberation Movement-North (SPLM- N), a politico-military movement advocating for a just, democratic and secular Sudan. Arman joined SPLM in 1986 and has spent virtually his whole adult life fighting for a Sudan for all Sudanese irrespective of their ethnicity, race or religion.
The event is hosted by Norwegian People's Aid, Støttegruppe for Sudan og Sør-Sudan (SFS), Fellesrådet for Afrika – Norwegian Council for Africa and Human Rights Human Wrongs.