8.02.2019
Støttegruppe for Sudan og Sør-Sudans hovedinntekt er medlemskontingent fra medlemmene, og styret vil be om kontingent innbetaling for 2019.
Kontingenten er kr. 400 for medlem, for familiemedlemmer kr. 100 og studenter og lavlønnede kr.100.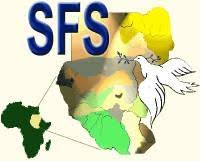 Kontingenten bes innbetales til vår konto. 0530 54 60860 eller VIPPS nr. 93253. Vennligst merk innbetalingen med kontingentinnbetaling og navn.
Kasserer bruker mye tid til purringer, og jeg vil be om at kontingenten innbetales med betalingsfrist den 1.mars 2019.
Hvis du ikke er interessert i å være medlem lenger, vil jeg be om at du gir beskjed via e-post til k-salic@online.no eller SMS til telefon 41573478.
Med vennlig hilsen Kjell Håkon Salicath, kasserer i Støttegruppe for Sudan og Sør-Sudan