7th October 2020 Suzanne Jambo Chairperson, Steps
Being an African first and foremost, of a South Sudanese origin, I'll always applaud Africa coming together; pooling human and natural resources together for the betterment of ALL of Africans; every inch of her including my home country South Sudan.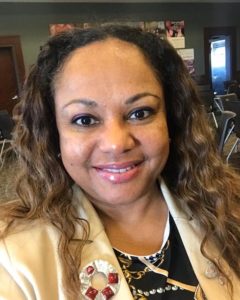 However, for President Kiir continuous failure to lead, misguide and mis-coach his team of leaders in cabinet, the judiciary, security organs and institutions as the national revenue body is no way for anyone of us to remain silent on the president appointing a Tanzanian national to steer one of our national institutions as though this Pan-African staff will have a magic stick and perform miracles. It shall and will not be the case! You see the root causes of all this corruption rests upon the president leadership itself!
Let's be clear, President Kiir has been the most permanent occupant of J1, 15 years precisely. If we analyse every aspect of our nascent state (meaning we never inherited any system of governance prior, we could have established sparkling clean government, we had AN EXCELLENT OPPORTUNITY!), INSTEAD, we would see corruption EVERYWHERE; he heads the cabinet, the commander-in-chief of the army, and he primarily appoints the judiciary and the legislature. Consistently, the fact remains there is no one arm of government which is corruption free, which is efficient, and which is functioning, non whatsoever! Corruption and incompetence are KEY characteristics reflecting his presidency! Even the ruling and liberating party; the SPLM with a mighty track record of 21 years during the bush days, the SPLM voluntarily and without any material resources successfully lead the People of South Sudan into semblance of decent governance; basic provisions as make-shift clinics, schools, farming, defeating Bashir's military forces many a time, a successful negotiated peace and a Referendum which led us to our Freedom in 2011! SPLM, since the tragic demise of the late Dr. John Garang in 2005 has been chaired by President Kiir—-Where's this mighty SPLM today—-another glaring example of President Kiir's fiailure! Needless to add, throughout SPLM/A years, we ALL felt relatively safe, personally, for 3 weeks, I personally walked on foot from the Nuba Mountains in Northern Sudan to Pariang in South Sudan and our ONLY fear was Bashir's evil forces! Today, NO ONE FEELS SAFE; in Juba, Wau, Malakal, if not a community being armed against another and constantly fighting/revenging, we are bound to fear "unknown gunmen" by Kiir's notorious National Security Services headed by ruthless Gen. Akol Koor, a close ally of President Kiir. Ironically, the NSS is perhaps "the most successful" organ for they never miss their target as we've all witnessed the kidnap and brutal murders of lates Dong Samuel and Aggrey Idri in 2017 and Kerbino Wol recently while many more activists are daily arbitrarily detained, tortured in NSS cells all in a bid to gag freedom of expression, so we don't freely express our disappointment with President Kiir's failed leadership. Many of us are painfully on political exile away from continuing from participating in building our county into a true nation of freedoms, liberty, equality, justice and stability in all forms—that's what our ancestors 1955-1983 passed on to us to ensure in place! But SADLY, there's no personal safety, no true security in the entire young country and all states organs are collapsing. Over half a million have been killed since the war broke out in 2013—we're yet to mourn gracefully as a nation, thousands women and girls were raped—whose justice remain a painful reminder women mean nothing to President Kiir and armed rebel leaders. It is now wonder we have millions humiliated for being refugees and crumped up in camps in neighbouring nations as Sudan, Uganda, Kenya, Egypt while thousands internally displaced in the capital Juba since 2013. Today, 2020 more than 7 million are facing hunger. Thousands are living in the Diaspora overly stretched to help their families back home. Lest we forget, our nation's entire population ranges between 10-12 million; we can't afford any more human losses!
I firmly believe in peaceful methods for change for I know our people have shed more than enough blood.  We can not die any more than has been.
Unprecedentedly, our (mis) leaders' feet were kissed by the Catholic Pope. I am on record for having supported and fully endorsed all peace processes, I wholeheartedly welcomed the November 2018 Khartoum Peace Agreement.  We all gave both President Kiir and his first Vice President Dr. Riek Machar one last chance to make peace. They both aggrieved the entire nation. But yearning for any peace, forced us to lower our expectations, we humbly accepted two war criminals to bring some sanity into our suffering nation. But by October 2020 there's no sign of any peace, let alone economic stability. Dr. Riek Machar himself is the 2nd longest occupant of J1 having served as first Vice President twice. Him and his boss President Kiir must all go! Enough is enough!
The bottom line, it is President Kiir and his entire government must resign and pave way for early free, fair and credible elections to take place at the latest April 2021 we can not afford to lose 2021 living in constant hunger and thirst for basics as food and water.