Hentet fra  Radio Tamazuji 13.1.2021
Escalating violence in parts of Maban County of Upper Nile State has forced thousands of residents from their homes, leaving them in dire need of food and shelter.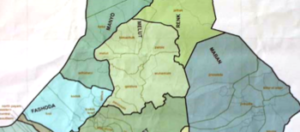 Residents in southern parts of Maban have been fleeing for safety since the beginning of December 2020 amid a standoff between the civilians and Sudan's People Liberation Army In-Opposition (SPLA-IO) forces in the area. The standoff was triggered by a misunderstanding over relief items between an SPLA-IO officer and a civilian in the area of Liang.
At least 6 people were killed, and 9 others injured since the stand-off began over a month ago, according to authorities.
"From December 2020 till now, the tension remains high in Maban. Civilians get killed as they go to their farms. SPLA-IO forces chased away civilians from the Kanyagi area. Those forces moved on, invading the areas of Liang, Danyagi, and Yawagi, which is just one kilometer from Bunj town, and then moved on to the Dangguden area," Stephen Tachin Ngoka, the acting Maban County commissioner told Radio Tamazuj on Tuesday evening.
"In our assessment last year, over 12,900 people stay in the open under trees without food. But since the displacement continued and because of the January 6 clashes, the number must have doubled. All the areas I mentioned have been deserted. The majority of the displaced now live in the areas of Doro and Gatmala," he added.
The official appealed to the national government to intervene, by beefing up security to pave the way for humanitarian intervention.
David Onyo Demey, a lawmaker representing Maban County in the national legislative assembly, decried the deteriorating situation in the county and warned of an 'ethnic cleansing' if the government fails to intervene.
"SPLA-IO forces are using heavy weapons against civilians. Media reports that SPLA-IO forces are fighting government troops are not true. We want an intervention. If the government does not intervene my people will be eliminated by the IO. Now, over 3,000 households have been displaced." he decried.
For his part, Lam Paul Gabriel, the deputy military spokesperson for the SPLA-IO, dismissed the claims, saying the Maban incidents are politically motivated.
"As a movement, we cannot subject our civilians to harassment or any conflicts. What is happening in Maban is politically motivated. It is our side in Maban that comes under attacks from the government every day,» he said. Whoever is attacking is not SPLA-IO. There is no logic for carrying attacks when we are under government protection in Juba. Why would we subject ourselves to danger? Upper Nile is our control area and we know the politics going on there."
Last month, Santo Domic, the SSPDF spokesperson denied government troops were involved in the recurring Maban clashes, accusing SPLA-IO of attacking civilians.
Source: https://radiotamazuj.org/en/news/article/humanitarian-situation-dire-in-maban-as-violence-escalates